It's what's on your list and what you didn't even know you needed (and definitely can't leave the store without). But it's not just a mashup of killer products; it's the details of these fashionable finds and everyday essentials that make these cleverly put-together pairings work.
First paid Instagram campaign for the Target Style account. The campaign ran from October 5th through November 15th, targeting US females aged 18-34. The campaign delivered 25.5 million impressions and reached more than 5.1 million people. This campaign increased followers by 23%.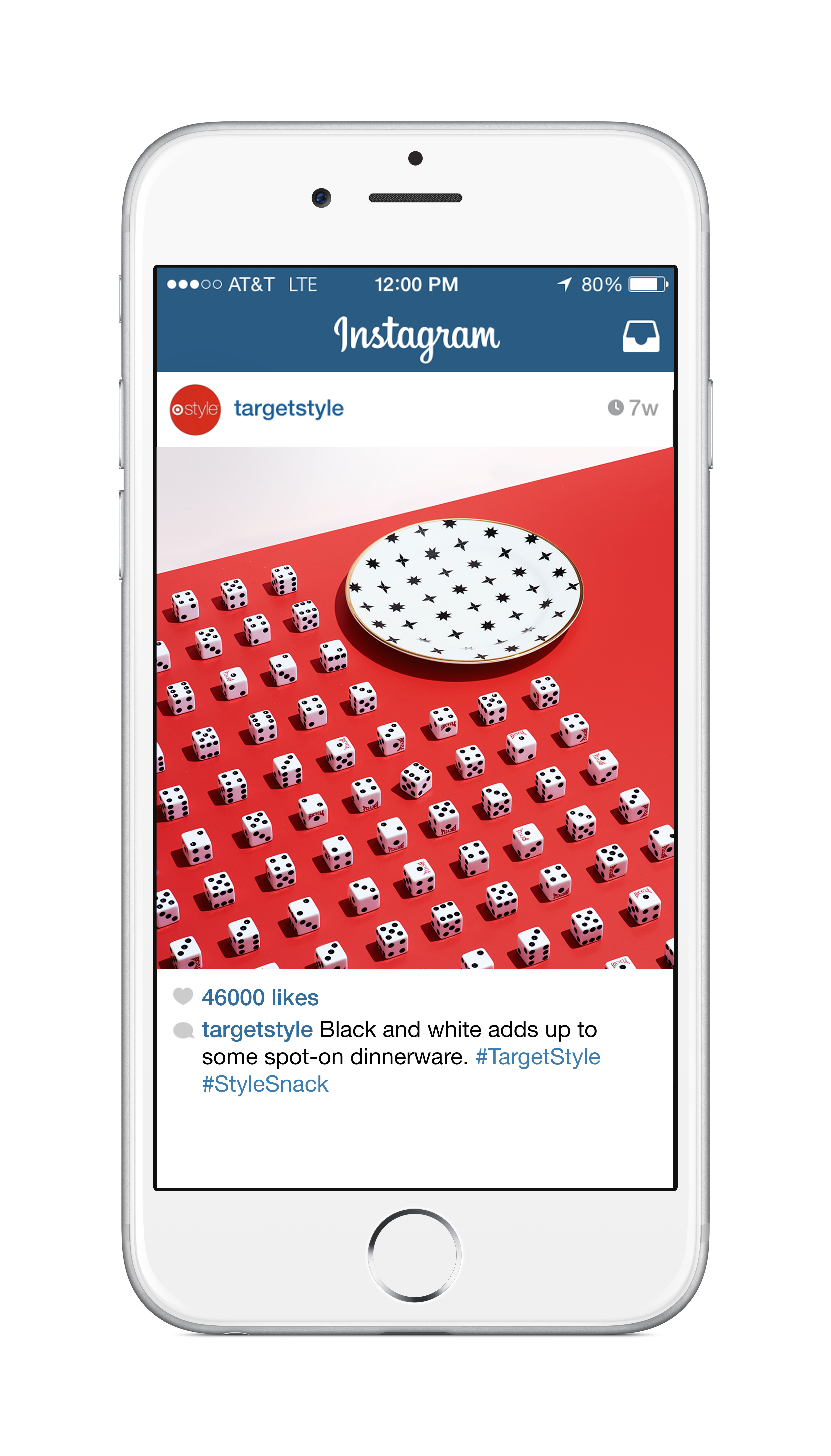 Art Director: Sara Lintner.
Writer: Betsey McLain. Photographer: Ben Pogue. Prop Stylist: Linda Heiss. Associate Creative Director: Alyson Frahm.