Brand launch for Target's new intimates line, Auden.

As lead creative, my responsibilities included campaign concepting, casting, look & feel, content strategy across direct mail, in-store takeaway, pre-roll, social platforms and .com alignment, content capture plan and content execution. Partnering with our product design & development team, merchant team, brand category managers, influencer team and creative team to deliver an impactful campaign exceeding forecast.

This campaign delivered 27 unique video edits, including a :30 anthem, two :15 pre-roll, three :06 pre-roll, FB/IG canvas ad, FB dynamic canvas ad, four FB/IG video carousels, two IG stories and three multi-stories, two FB/IG collection ads, FB dynamic link ads, and pins— a total of 24 paid social ad units.

Accomplished in three days of shooting, split between a video set and still set as well as picking up in-store photo assets.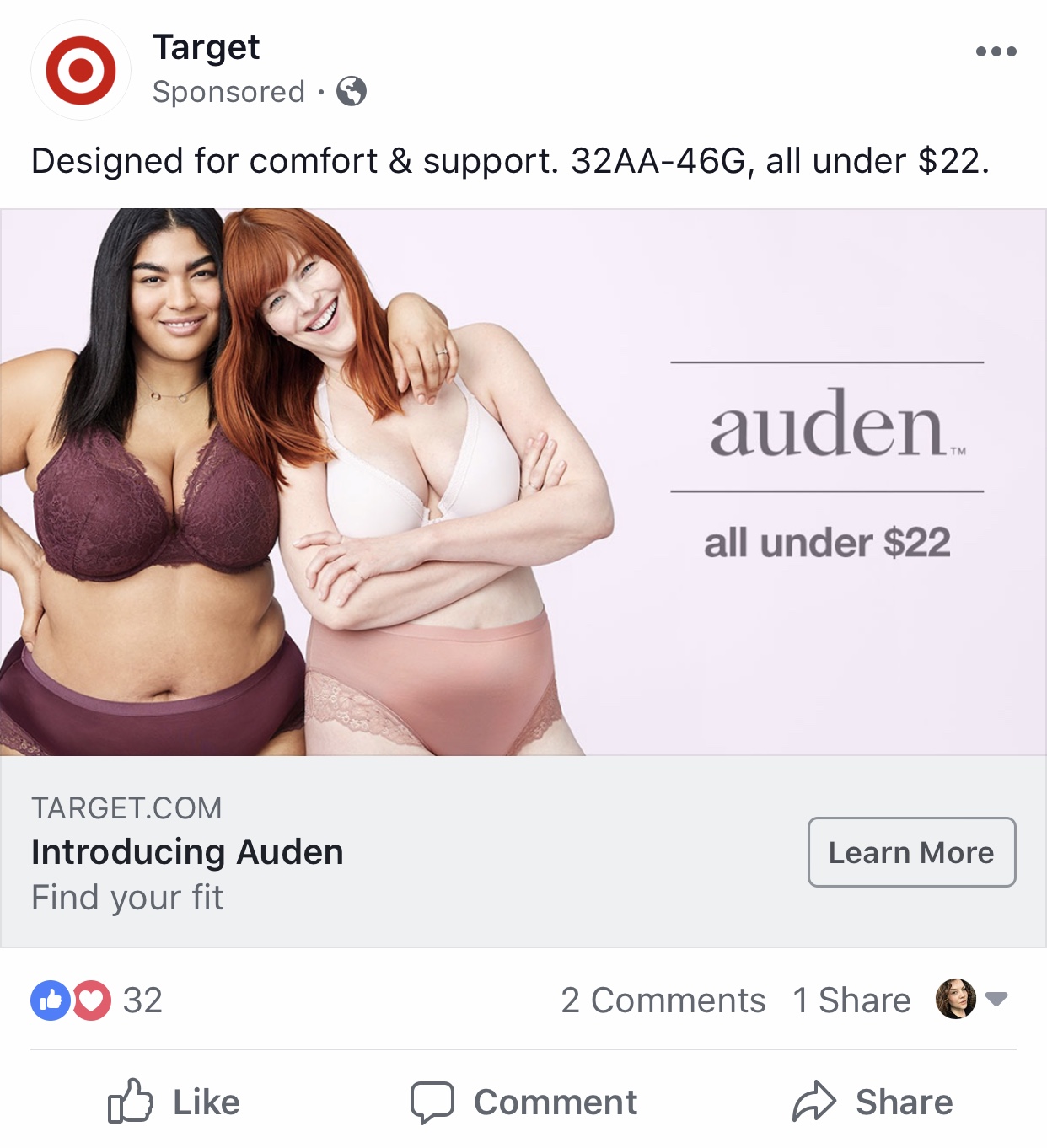 Lead Art Director: Sara Lintner.
Writer: Betsey McLain. Art Director/Designers: Emily Reile, Rachel Arford, Alyssa Greening. Director: Josh Lane. Director of Photography: Nick Waldman. Photographer: Anna Wolf. Producer: Tiffani Dodge. Production Company: Crawford & Co. Productions. Editor: Joe Martin. Color: NICESHOES / Oscar Oboza. Music: This Body, BAUM.